We regularly feature the people behind the businesses at Milford Waterfront. We speak to everyone from artists and chefs to personal trainers to learn about their special skills and talents, their favourite dishes/items for sale, what they enjoy most about working at Milford Waterfront and lots more! However, this month we have a SPECIAL EDITION and speak to none other than...Sparkle the Elf!
Sparkle the Elf usually visits hundreds of children across Pembrokeshire throughout December and is disappointed not to be seeing them face to face this year. But, there's always next year and in the meantime you can find out more about our favourite elf here!
What is the best thing about visiting Milford Waterfront?
The best thing has to be seeing all of the children so happy everywhere you go! It's nice to see so many children enjoying the shops, cafés and restaurants. Milford Waterfront has such a close knit community spirit, it reminds me a little of the North Pole in that sense.
Have you got any special skills or talents?
Of course - elves have many talents! Each elf specialises in different things in the North Pole. One of my main talents is that I always manage to get a smile from anyone that I meet. I also enjoy making others happy and spreading Christmas cheer!
What is your favourite Christmas dish?
My favourite Christmas dish is definitely a big pizza topped with chocolate, popping candy, candy canes, Nutella and maple syrup poured on top! Yummy! I live off sweet things all year round!
What would you like for Christmas this year?
We only get one present a year from Santa because elves believe that children deserve the presents more than we do. This year I would really like some sparkly elf slippers that I can wear around my log cabin.
Have you got any plans for Christmas day?
Christmas day! No way, hosay! It's our only day off of the year. All elves get to sleep all day long!
Why does Santa let you visit Pembrokeshire every year?
That's a good question! He takes a lot of persuasion. Every time I go back home to the North Pole I have to report back to Santa about the place and all the children I've visited. And, every year it is truly amazing and the best place to come back and visit and I think Santa can see that too so he lets me come back. I have to work extra hard every year to make it happen, and it gets harder to achieve the tasks set for me in order for me to come back to Pembrokeshire.
Is it busy at the North Pole at the moment?
Busy is an understatement - it's manic! It's the busiest time of year but so far all the elves are on schedule to have the presents ready which is amazing! I love it when it's busy though and it means we are one step closer to our one day off of the year. It's really rewarding knowing we've made so many children and families happy on Christmas day!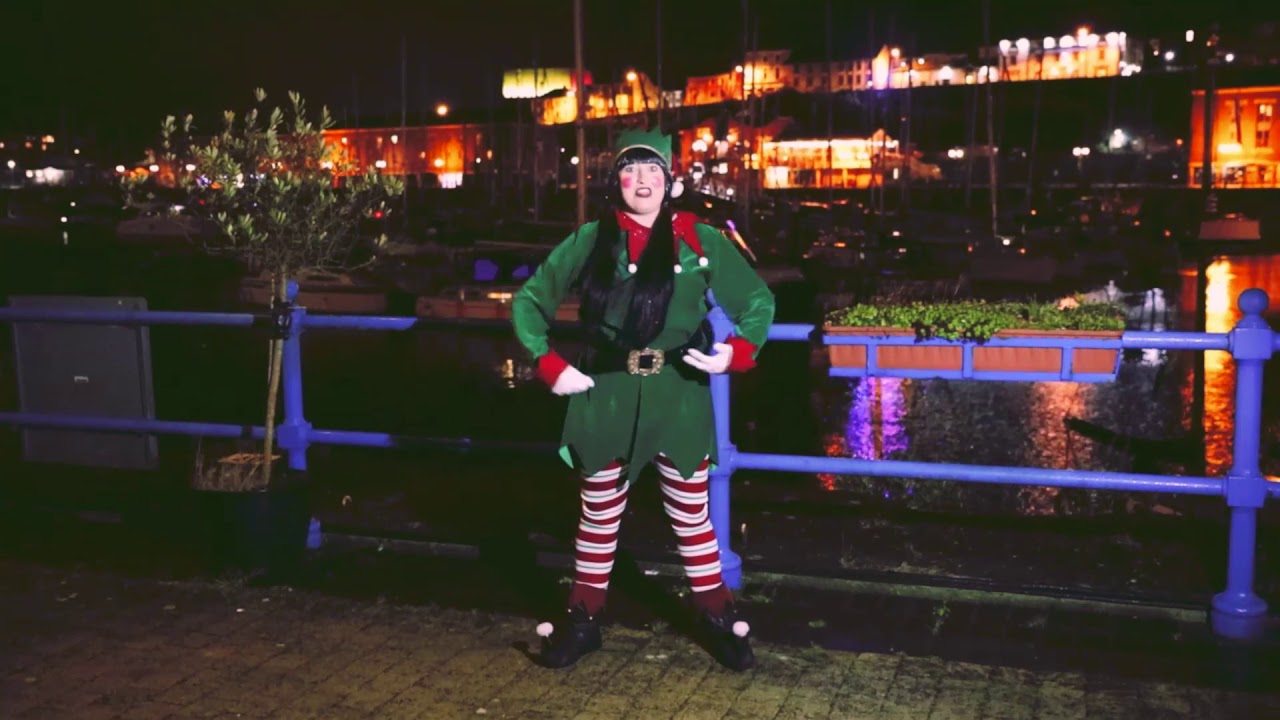 Learn the Elf Song & Dance
If the kids are missing their usual visit from Sparkle the Elf, we've got just the thing to make them smile.
Check out the Elf song and dance that Sparkle taught us on her latest visit to Milford Waterfront!
Enjoy some Festive Fun
Our Christmas Activity Book promises to keep the kids busy for a few hours with jolly jokes, puzzles, colouring in and a recipe for krispy chocolate reindeers!
Boobaloo Boutique
Get the latest trends in female fashion, handbags and accessories at the award-winning home of affordable fashion. 
Read more
Tŷ Hotel Milford Waterfront
Part of The Celtic Collection, the 100 bed hotel opened in April & also boasts a restaurant, bar, private dining area and an activity suite
Find out more